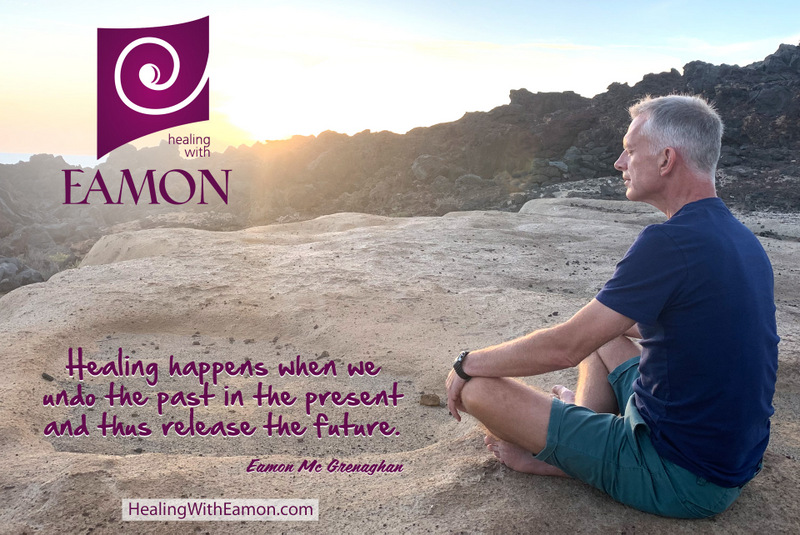 "Before our session I felt like I was smothering at times. I couldn't focus, was anxious, afraid to try anything or do anything, everything was always going wrong. But now I feel like I could take on the world!"
I'm Eamon Mc Grenaghan
Energy Healing Therapist & Creator Of The Healexus Healing System.
Helping You Heal From Stress, Anxiety & Depression.
Online healing therapy with Eamon anytime, anywhere.
1 On 1 healing  energy therapy delivered remotely at a time that best suits you.
Interested in learning more about Self Healing?
The Healexus Healing System is the fastest way to unlock your innate healing energies.
Stress
Experiencing a sense of threat, releases stress hormones that forces our bodies into 'fight or flight' mode. When mundane daily activities keep us locked in stress, fear, anxiety and depression can be the end result.
Anxiety
Anxiety is a fundamental emotion that we all experience when our bodies anticipate a threat or danger. However, when we miscalculate the perceived danger of a situation we experience anxiety issues that are out of proportion to the actual event.  Feelings of anxiety over a long period of time, may lead to darker feelings of depression.
Depression
We can all feel sad and fed up at times. However, if you are feeling this way for weeks or months on end and feel you have lost your joy for life, then you may be suffering with depression issues.
 I Can Help You Heal Even If  You've Tried Everything Else And Nothing Seems To Work?
I help stressed, anxious and even depressed kids and adults dissolve and remove symptoms and get their joy for life back. Traumatic events, poor decisions and impulsive actions experienced in the past can result in fear, anxiety and depression plaguing your mind and body systems.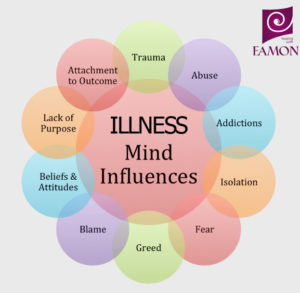 Repressed emotions, energy blockages created by polarised perceptions, poor decisions and impulsive actions create energy disharmony and distortions within the mind and body.  Only by being made aware of what needs to be cleared and rebalancing these energy distortions will you truly feel de-stressed, fearless and vibrant in life force energy once more. Only when your mind feels completely clear, focused, grounded and at peace will you be able to rise to the challenges life puts on your path.  This is how you will feel by the end of your first treatment session.
Conventional medicine is in the business of selling you drugs to manage your long term symptoms of fear based emotional disorders. The side  effects of such drugs are often varied and can be very serious to the patient.
Energy medicine therapy offers an alternative more natural way to helping you identify and uproot the underlying causes of  your condition and suffering. Working together we are able to bring your physical, mental and emotional energy bodies back into harmony through natural forces of healing available to us all.
Do you only help people heal from fear based issues?
Over the years I have helped people heal from all kinds of physical, emotional and spiritual issues. From experience even physical ailments have negative fear based underlying root causes. Emotional trauma and trapped energies and negative imprints all need to be energetically cleared. The first stage of any healing is to sort out all fear based issues the patient may have inorder to open the way for healing to take place.
Does this healing process work for everyone?
Whilst more than 90% of clients notice a relief in their symptoms by the end of the first healing session,  it's unrealistic to expect that one session will deal with a lifetimes worth of negative experiences, traumatic events and in some cases physical neglect. With all new clients I like to have a 30 minute 'Assessment Session' at the end of which I will be able to assess the full extent  to which  I can help you heal.  Depending on what we uncover on the first call  and your propensity to apply the healing energies to your system, you may require up to 5 healing sessions to achieve lasting results. Although some people achieve results by the end of the first session.
How many sessions will I need ?
No two people are the same and so it's difficult to give a definitive answer to this question without at first talking to you on a 30 minute 'Assessment Session'. Your condition right now very much depends on the lifestyle choices of you have made to date, the impact of traumatic events you may have experienced and the number and size of the negative energy imprints that have attached to your system. Prior to treating you as a new patient I like to find out what has been happening  with you up to this point in time on an assessment session. You will be asked to complete a short pre-session assessment questionairre prior to the call.  From experience, most patients obtain marked  lasting improvement after 3 to 5 healing sessions although it varies from client to client.
How do I book a private session?
Sign up for one of  the 3 healing session options below,  and you will then be emailed your free online health assessment questionairre along with an appointment scheduling link.
There is nothing that can't be healed through activation of the Divine healing energies that lie dormant within us all.
I'm interested so what's the next step?
If this is your first time to work with me then you should book a 30 minute 'Assessment Session'. This can be booked further down this page or from within the 'Work With Me' section above.  Once booked you will receive a link to a short health assessment questionnaire which should be completed prior to our session and a video link to be used at the time of our online 1:1 video call.
If as a result of  our assessment session you wish to book a healing session or a healing package then both these options can be done directly from this page. 
All 1:1 video healing sessions are scheduled on a first come first served basis and are subject to availability. If you have a very urgent issued then please provide details in the contact form below and I will revert as soon as I can.
Assessment Session
Online 1:1 video consultation
Required for all new clients

Live consultation with Eamon

Video recording of the session available upon request

Follow up support email
Healing Session
Online 1:1 video healing session
Live healing session with Eamon

Video recording of the session available upon request

Follow up support email (if required)
Space Cleansing
Energetic Cleansing Of Land/Buildings
Energetic cleansing of Home/Office or  Land 

Carried out via video call

Video recording of the clearing available upon request

Follow up support email (if required)
About Me
I'm originally from Antrim, Northern Ireland where I trained as a computer systems analyst in the late 1980s.  In 2015 I was a freelance computer consultant  working for one of the biggest insurance companies in the world when I decided to quit to follow my life's purpose – Healing!
Why healing?  Well, when a close family member was diagnosed with a potentially life threatening chronic illness for which there was no known cure,  I began a quest to find a cure by looking beyond conventional medicine.
After investigating just about every healing methodology out there and finding no answers, I was just about to give up.  Then one night in complete despair, I prayed, asking for guidance. 
Within a fortnight of asking for help  I was introdcued to  two incredibly gifted healers who together ignited my own innate healing abilities.
We all have subtle energy bodies of light that map directly into our physical/emotional bodies to form a complex network of energies that must be kept in harmony and balance for health and wellness. Once any distortion or imbalance happens in our lives a disease or chronic ailments develops within the body.
My gift, is to ignite the sacred Divine power that lies dormant within you and bring it forth to cause healing and transformation in all areas of your life.

To get started book a 1 to 1 call today!

"I have not suffered depression in over 6 months…
.. thats really fascinating because I have sufffered from depression for near on 17 – 18 years."
"I have no words Just amazing… Thank you so so much Eamon… I feel so happy like a new woman.. Thank you and God bless YOU"
"The pain in my ankle was about 8 out of 10. And now after 7 minutes of treatment the pain has now gone from my ankle and I can walk with no pain!"
"I was non weight bearing for 7 weeks on my  foot. Now I'm walking – no crutches"
"I had pain 8 out of 10 with my back and an implant neuro stimulator which has become ineffective. After a session with Eamon I feel better than I have in a good while thank God. Pain out of 10 now is 0!"
Don't Wait Any Longer. Start  Your Healing Journey Today!