Group Transmission Healings
Face Book Live Group Healings
Start Shaping Your New Life Today
DIVINE TRANSMISSION HEALINGS
During these challenging times of COVID-19 Eamon is running FREE FB Live Group healing transmission at 1pm GMT. This is an opportunity to be in the vibration of Divine Energy as you will receive tremendous healing benefits physically, mentally emotionally and spiritually as a result.
Divine Transmission Group Calls  (FB Live /Youtube Live)  are offered as a FREE means to remove embedded negative energies from your energy body and raise your overall energy frequencies in the process.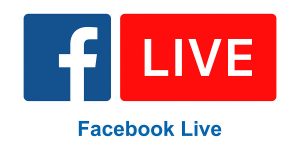 Should you have any questions or wish to speak with someone prior to registering, please do not hesitate to send an email to  support@healexus.com.
Due to time-zone adjustments around the world, you may not be able to tune-in for Eamon's LIVE Transmission Healings.
Should that be the case, don't worry because you will still gain benefit simply by watching the livestream replay. It is more benefical to attend live as the enrgies you will receive are of a stronger nature that simply watching the replay.  This replay contains the same powerful Divine energy as the LIVE healing transmission but the ability for your energy body to absorb it is lessened somewhat in the event you only watch the replay.